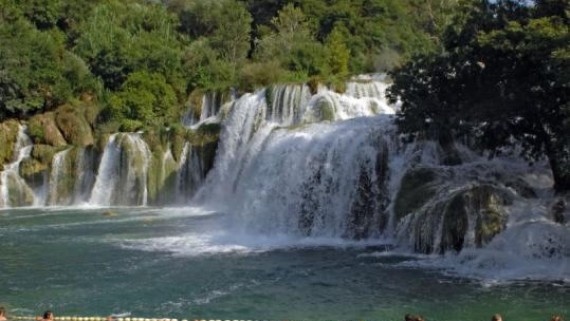 Krka National Park
Krka National Park, home of clear gushing waterfalls, makes a perfect day trip destination. The main attraction of Krka is the myriad of crystalline waterfalls. These adorn the whole limestone valley, which is cut through by the Krka river.
Enjoy the view on theSkradinskibukwaterfall, one of the best known natural beauties of Croatia. The waterfall consists of travertine cascades, islands and lakes. 17 steps ofSkradinski Buk spread over 800 meters in length. Take a fascinating 90 min walk through an authentically restored ensemble of small stone houses, workshops, exhibits and watermills.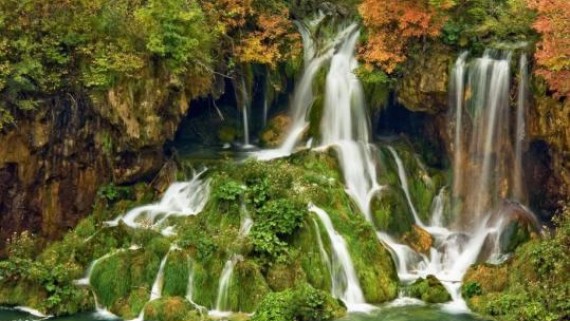 Plitvice lakes
Plitvice Lakes are a unique natural phenomenon – 16 picturesque lakes which are connected by a number of cascading waterfalls. Travertine barriers, which are made in the period of about ten thousand years, are one of the fundamental features of the park. The lakes are renowned for their distinctive colors, ranging from azure to green, grey or blue, depending on the quantity of minerals or organisms in the water and the angle of sunlight.
The National Park covers an area of 29482 hectares. High forests, which in some places seem almost primeval, contain a wealth and variety of animal and plant life. There are deer, bears, wolves, wild boar, wild cats, small game and many kinds of birds. About eight km of pathways and wooden walking trails around lakes are accessible to visitors and they have a possibility to see all of the 16 lakes and waterfalls by boat, train or on foot.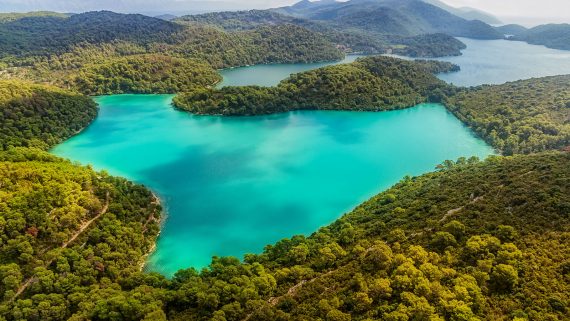 Mljet
Mljet National Park is large area that borders two salt water lakes – Veliko and MaloJezero (Large and Small Lake). The Lakes stretch for about 4 kilometres. Right in the middle of the Large Lake there is a small island / islet Melita (Sveta Marija) with large building of former Benedictine monastery, built there in 12th century .The monastery's building is now café/restaurant. The small island is connected by boats that sail there from both sides of the Lake.