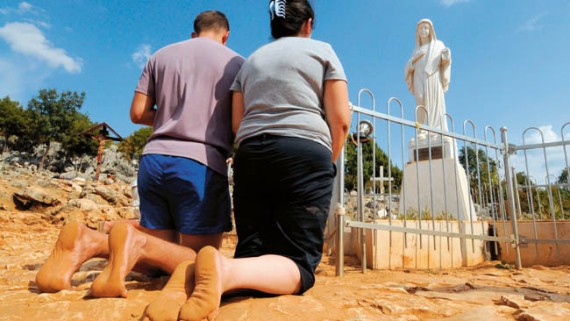 Međugorje
Trip from Split takes about 2 hours. Tour in Medjugorje lasts 4 hours. Full day trip.
Price: On request
The price includes:
-Vehicle up to 8 persons, english speaking driver, fuel, all roads and parkings with payment, motorway for both ways.
Departure: on demand
There is possibility of hiring professional guide with knowledge of your national language.
Medjugorje ("between the hills") has become well known in Bosnia-Hercegovina, and the world, because of six young people who claim to have seen visions of the Blessed Virgin Mary. Beginning on June 24, 1981, the Blessed Mother appeared to, and later told the visionaries, God sent her to our world to help us convert our hearts and lives back to Him. Our Lady's call is one of Peace, Love, Faith, Conversion, Prayer, and Fasting. We are each challenged to answer Our Lady's call to change our lives, and hearts back to God. The following links to 100+ documents of information, interviews, and testimonies provide a well rounded, and accurate account and perspective of one of the greatest events in modern history.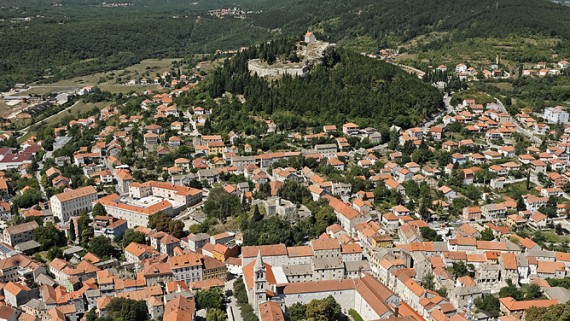 Sinj
Sinj is a Croatian town located about 40 km north of Split in Dalmatia. Sinj and its surrounding area – Cetinska Krajina – represent an interesting visitors area due to its lovely landscapes and cultural heritage for which the town is well known at home and abroad. Sinj lies in the Sinjsko polje valley with the river Cetina, surrounded by green hills and slopes of the Svilaja and Dinara mountains.
Gospa SinjskaThe town's rich cultural heritage includes Sinjka Alka and a celebration of Our Lady of Sinj locally called Sinjska Gospa.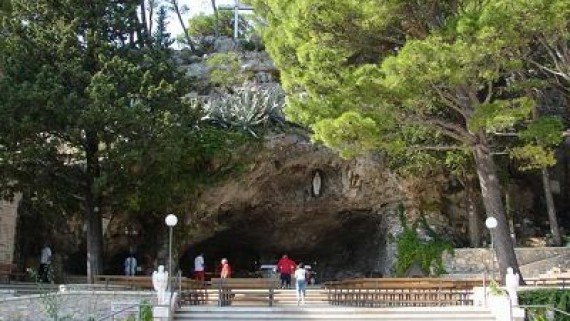 Vepric
Croatian holy shrine of Vepric is located 500 m past Kuk, in a harmoni¬ous natural setting, at the foot of the wooded hill. This place of pilgrimage was founded in 1908 by Bishop Dr. Juraj Carić who was also buried here. The natural cave and the surroundings, hills, plants and the spring easily remind one of the French Lourdes.
A chapel and the sacristy have been built in Vepric, as well as the al¬tar, confession booths, stations of the Cross, area for spiritual exercises, and paths for processions.
Because of its natural beauty and peace, this location is regularly visit¬ed throughout the year, and especially during the pilgrimage days on Febru¬ary 11th, March 25th, August 15th, and September 7th and 8th